Shopping Cart
Your Cart is Empty
There was an error with PayPal
Click here to try again
Thank you for your business!
You should be receiving an order confirmation from Paypal shortly.
Exit Shopping Cart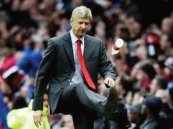 So like any other Arsenal FC fan, I am very frustrated with Arsene Wenger transfer policy, Its time for him to go out there and buy players with winning mentality in the team. We are sick of being in the shadow of Man UTD, Chelsea and now Man city.
Personally I think Arsenal FC is now a selling club due to Arsene Wenger Arrogance. We are losing our best players and he is making no attempt to replace them. He is not taking a stance and because of that, our rivals are being strengthened with our players and our team getting weak.
I am not here to bash Mr Wenger because we appreciate all he has done for the club and all the trophies he won with Arsenal FC. All the fans and supporters need is for us to get some trophy back in the trophy cabinet, we haven't won anything since 2005 and thats because wenger refuse to spend on players.
We miss the likes of Bergkamp, Henry, Pires and Viera and we would appreciate if Wenger let some of the regular players go and get some real winners in the team. I am sure most Fans will agree becuase if we keep selling our best players and not replacing them, We might end up like Leeds UTD. That is all.
So if you should ask any  girl right now if they consider themselves "wifey" in their relationship, they will be like of course.... so how about that awkward moment when a girl think she is the one and only of her BF/SO when really and truly, she is the 3rd girl on the side?
Just saying really as its reality, girls post on fb of their undying love, on twitter and of course their BBM status.
Alot will beg to differ but How about that awkward moment?
/